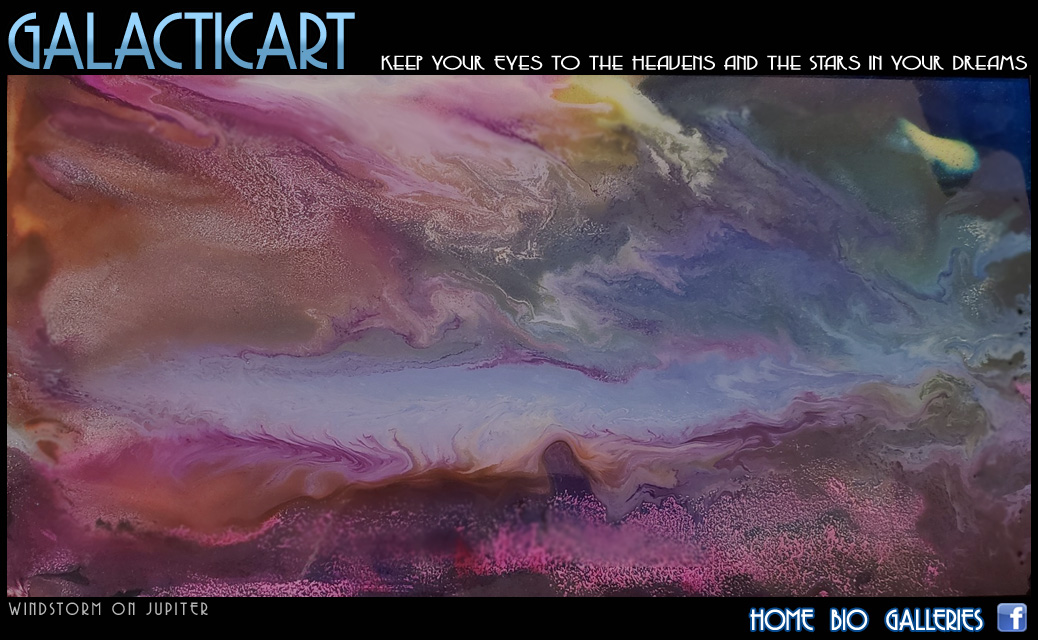 Burton Aulisio employs a conceptual approach when creating his images of the Universe. This approach allows him to investigate the dynamics of earthly landscapes, and manipulate them to create what he envisions as Space Scapes found within our Universe. Rather than creating a factual reality- an illusion is fabricated, that conjures up his imagination to create what he calls Galactic Art. "My work allows me to explore the tantalizing realm of where the finite meets the infinite" Aulisio says.



Burton Aulisio was raised during the "Space Race" and was enamored with our desire to explore the great unknown, the cosmos. As space probes, telescopes, and robotic missions became commonplace, Aulisio's imagination soared. He is a self- taught artist who has worked in various mediums to create his space art. He has earned a number of awards from Best of Show- to Best Sci-Fi Art at a number of Space and Science Fiction Conventions within the tri state area including the Philadelphia Science Fiction Convention- Shore Leave- and the Farpoint Convention. Aulisio with his wife Peggy, are residents of Lancaster County, Pennsylvania.
- Copyright 1996-2020 - GalacticArt - All Rights Reserved -
No images or text may be used or copied without the written permission of Burt Aulisio.
All paintings and text shown are the sole property of Burt Aulisio.
Designed and Hosted by JMZ Enterprises